Hello and Welcome!

I appreciate your willingness to explore your options for healing and support. I'm glad you've landed here and hope you feel a resonance with what you are about to read. As you decide if this feels like a good fit, please feel free to contact me with any questions!
As a certified IFS therapist and clinical consultant, I value the qualities of curiosity, openness, optimism and perseverance toward achieving your intentions. You could be looking for consultation as a therapist (or life-coach), or personal healing as an individual longing for relief and change. As I see it, when we aim toward improving our potential to love and care for others, without feeling drained, we also must aim toward healing ourselves. We then gain a fresh understanding, and are more capable of exploring new ways of being from the ever-present love and wisdom of our true Self. This will enable us to be nurtured from our work and relationships instead of depleted.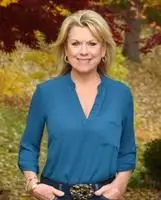 Throughout 25 years of professional experience, in the fields of education and therapeutic intervention, (including yoga), I have whole-heartedly worked in partnership with adults and children, helping them find their own inner wisdom, confidence and clarity to create change and life-long transformation.
I am a licensed mental health counselor, certified Level-3 Internal Family Systems (IFS) Therapist, Tapping Coach (Emotional Freedom Technique), author, trainer, therapeutic yoga instructor and meditation teacher. My specialized training allows me to offer a unique, comprehensive and holistic approach of healing which addresses all aspects of your well-being, including your physical, emotional, mental and spiritual aspects of who you are as a unique individual..
My intention is to create a comfortable, safe and respectful space in which you can be vulnerable and self-aware. I will respectfully and gently help you open toward more insight, healing, confidence and resiliency. I will guide you to practice self-inquiry, open awareness, self-compassion and stress management for those times when you experience anxiety, depression, discouragement, apathy, perfectionism, anger and burn-out.
In my sessions, it is important to me that you experience an authentic and honest partnership, with humor and meaningful insights. I'd like you to enjoy a creative and caring mentorship that offers you clarity about what's possible for you. And...as a holistic and health oriented therapist, I believe in the possibility and natural wisdom of your own mind-body to heal. If medication is a concern, I will work with you and your medical professionals to explore all possible strategies and options for your optimal health and wellness.
One thing's for sure... Our work and daily personal life can be really exhausting if we aren't centered in our own power and highest wisdom, but how do we get centered? If we can't maintain a sense of balance, we can end up losing our enthusiasm for the things we love, the work we are called to, or the relationships that matter most. Despite these current times of new pressure, uncertainty, grief, and disconnection, you are not powerless. You CAN take charge of your inner world of thoughts and emotions- even if you can't change the outer world of circumstances. You CAN heal from past experiences, and you CAN access and express the best version of you going forward, creating a better future!
If any of these ideas match what you believe, or want to achieve, then please call or email me today so we can begin. In the meantime, would you like to do some personal journaling about developing compassionate self-awareness? Checkout my short and simple guidebook, which explains the view of Internal Family Systems (IFS). It offers you or your clients a great way to start healing from extreme stress and trauma… it's an easy read!
Available at: